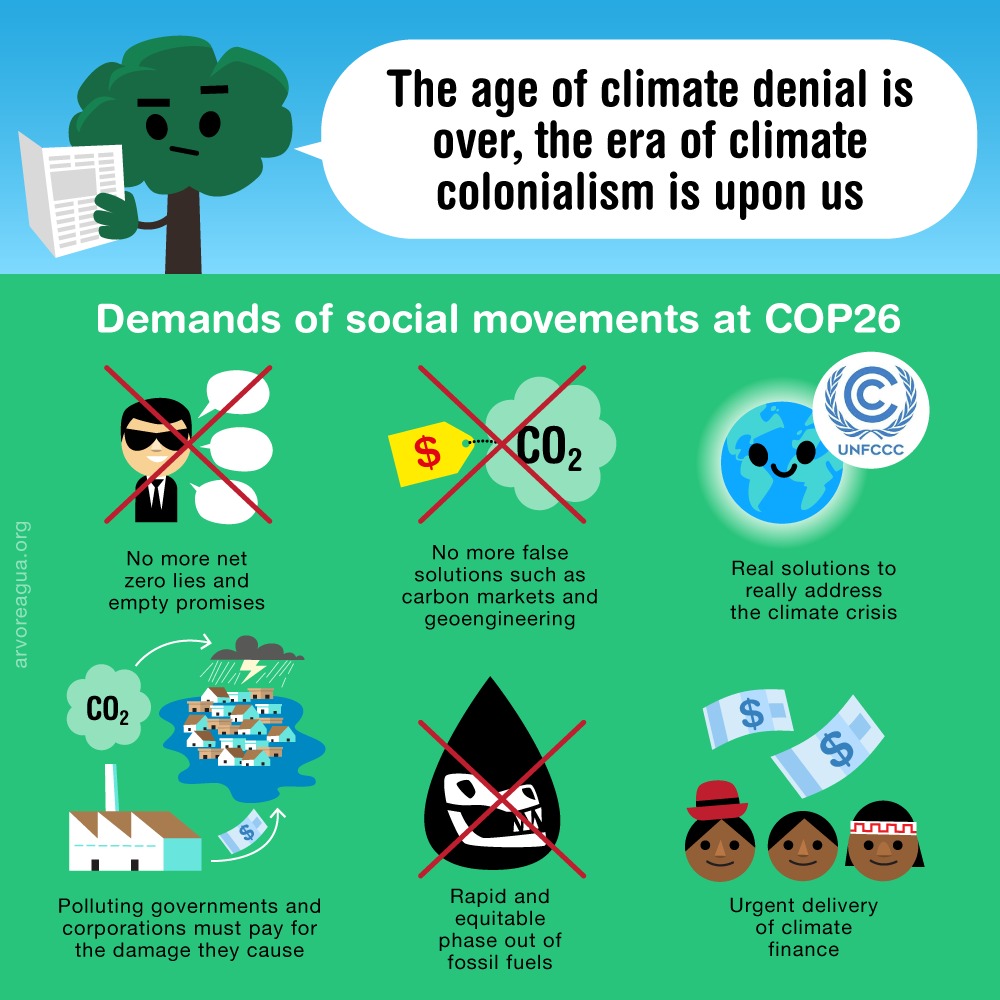 DECLARATION ON THE COP-26 OF THE GLOBAL CAMPAIGN TO DEMAND CLIMATE JUSTICE – Signed by social movements and organized civil society organizations around the world, the collective declaration protests against the corporate capture of the Climate Conference in Glasgow. The Big Polluters used the summit to promote an "endless parade of false solutions, empty promises and opportunistic advertisements, using the meeting as a vehicle to spread lies." The document lists concrete actions to deal with a climate emergency, requiring:
1 – Fast and equitable elimination of fossil fuel production and consumption;
2 – Climate finance that includes damage and loss coverage and has a value well in excess of the already unfulfilled target of $100 billion a year;
3 – That governments and big polluters pay for the damage they cause.
The statement also warns that the world no longer has time for lies and empty promises such as "Net Zero", "Carbon Markets" and "Geoengineering". The world needs real solutions to face the climate crisis that should benefit local communities on the front lines and grassroots organizations, without falling into the conversation of large-scale projects and corporate control.
Participate and sign:
Support the Global Campaign to Demand Climate Justice Declaration on COP-26: https://bit.ly/3n7zdDN